The novasens IR402 infrared temperature sensor measures temperatures from -20ºC to 250ºC without contact and is equipped with a thermocouple output of type J or K.
This output range is compatible with almost every machine control unit, PIB controller,
display device, data logger, which have a thermocouple input.
The sensor is suitable for contactless temperature measurement of materials such as food, paper, textiles, plastics, leather, tobacco, pharmaceuticals, chemicals, rubber, coal and asphalt.
Due to the low price, the sensor is suitable for the replacement of previous sliding contact sensors and PT measuring sensors and for use in OEM applications or in multi-point measurement.
• High quality low-cost sensor for OEM applications
• Precise Germanium optics
• Thermocouple output type J or K
• Robust sensor housing made of stainless steel
• Compact design due to integrated electronics in the sensor housing
• Low power supply: 6 – 24 VDC and 25 mA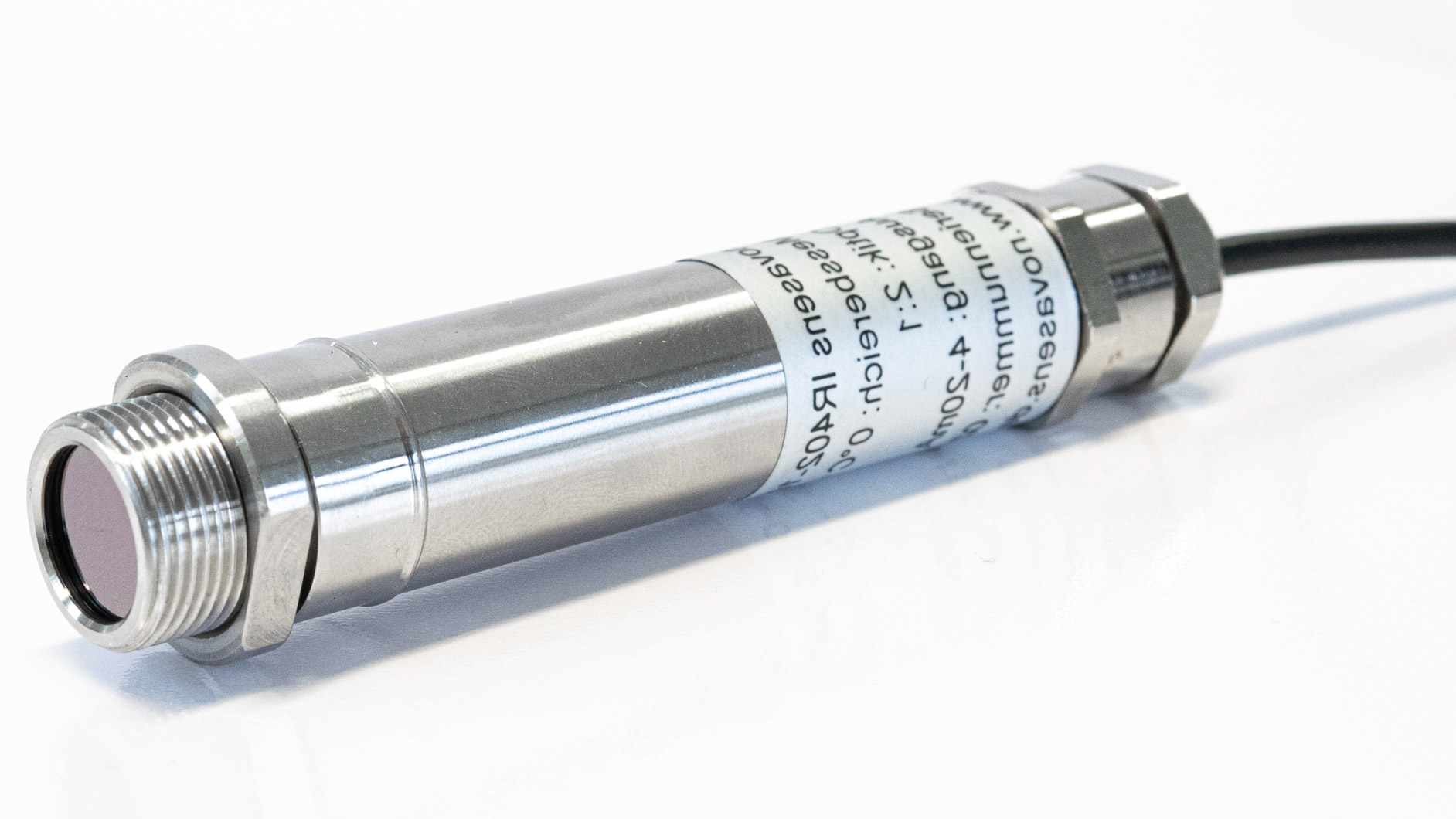 Measuring range
-20°C to +100°C
0°C to +250°C
Spectral range
8-14 μm
Emissivity correction
0,95 fixed
Dimensions
Length 103 mm x 18 mm Diameter with M 16 x 1 thread
Permissible moisture
95% not condensing
Permissible ambient temperature
0°C to +70°C uncooled
Distance to measuring spot/optical resolution
2:1 • 15:1 • 30:1
Accuracy
+/- 1% of reading
Repeat accuracy
0.5% of the measured value
Reaction time T90
240ms
Resolution
1/10°C
Outputs
Thermocouple output type J or K
Output impedance
56 Ohm
Weight
95 grams (measuring head with 1m cable)
Power supply
6-24 VDC (25 mA)
Protection class
IP65
Delivery scope
Sensor with 1m cable and mounting screw
Conformity
RoHS-conformity, CE-Sign
Article number
0200204
Dimensions

Optical Specifications