The novasens IR602 infrared temperature sensor is ideal for non-contact temperature measurement in the food industry.
Protection class IP69K means that the sensor is resistant in all production processes with high humidity or wet cleaning processes. Its housing made of V4A stainless steel is extremely resistant and kept in a hygienic design. Due to its robustness, the sensor is also suitable for use in petrochemical industry.
Precise temperature measurement for exact quality control
The temperature measuring ranges from -40°C to + 60°C, 0° -30°C, 0° – 50°C and 0° -100°C ensure a high resolution for a precise temperature measurement even in the frozen food production area.
Where other sensors get stuck
The sensor shows its strengths precisely where other measuring devices are unable to
progress: e.g. optical sensors for blue conveyor belts, ultrasonic sensors for deepened
product forms in frozen food production, or IR cameras in the lower sub-zero temperature range. In addition to temperature measurement, the IR602 temperature sensor is also suitable for I/0 and quantity measurements.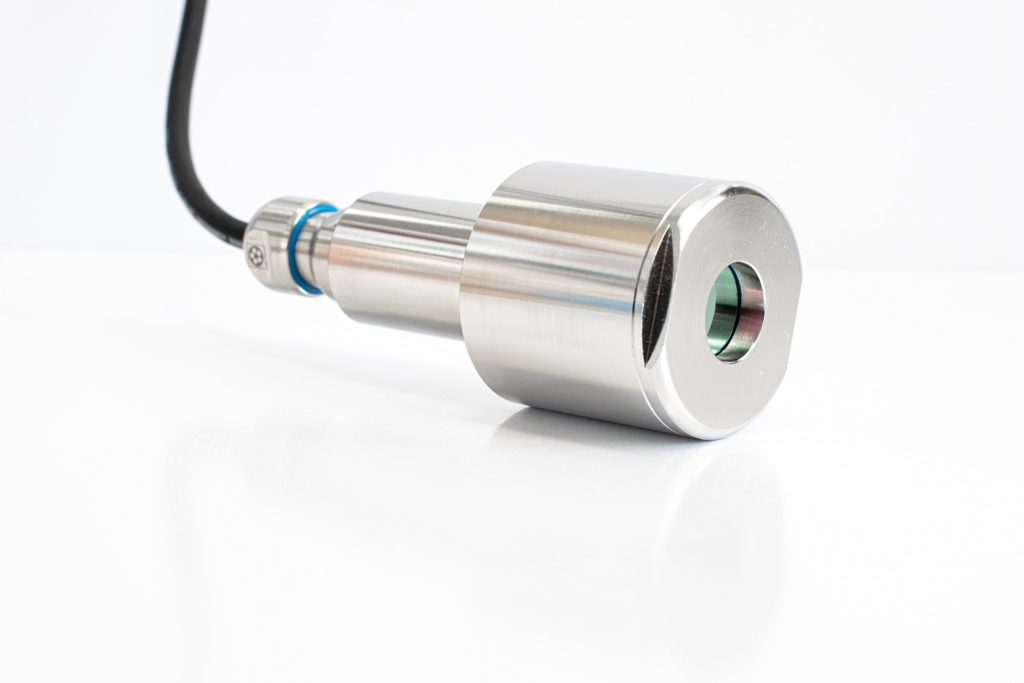 Measuring range
0°-30°C, -40°C to +60°C, 0°–50°C, 0°-100°C,     0°-250°C, 0°-500°C, 0°-1000°C
 Spectral range
 8-14 μm
 Emissivity correction
1,0 to 0,1 adjustable on controller
 Dimensions
Lenght 83mm x 43mm diameter (without cable gland)
 Permissible ambient temperature
 -20°C to +50°C
 Distance to measuring spot
100mm : 2mm | 50mm : 8mm | 1:1
 Accuracy
+/- 1% of reading
 Repeat accuracy
0,5°C (0-100°C), 1,0°C (over 100°C)
 Reaction time
60ms
 Resolution
1/10°C
 Outputs
0-20mA, 4-20mA, 0-10VDC selectable on  controller
 Weight
550 Grams (sensing head with 3m cable including plugs)
 Housing material
V4A Stainless Steel 1.4571
 Protection class
IP69 – 10 bar according DIN 40 050
 Housing surface
Electro polished, surface roughness Ra < 0,8μm
 Delivery scope
Sensing head with 3m cable including plugs
 Conformity
RoHS-conformity, CE-Sign
 Article number
0200250
The sensor works as a part with the complete Infrared Temperature Measurement System novasens 2050.
Dimensions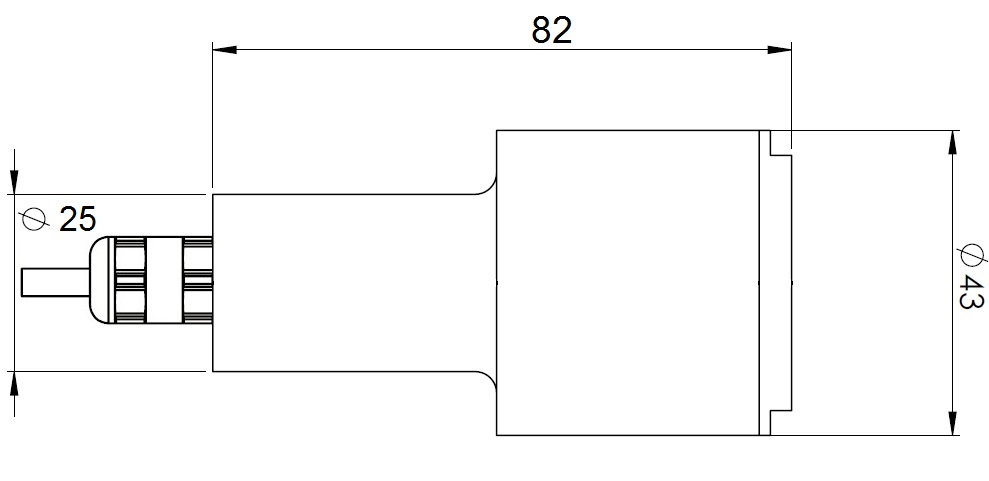 Optical Specifications